Mink Oil by Think Mink is 100% Pure mink oil
perfect ingredient for cosmetics, hair care, soap making, or just as it is: Oil of Mink.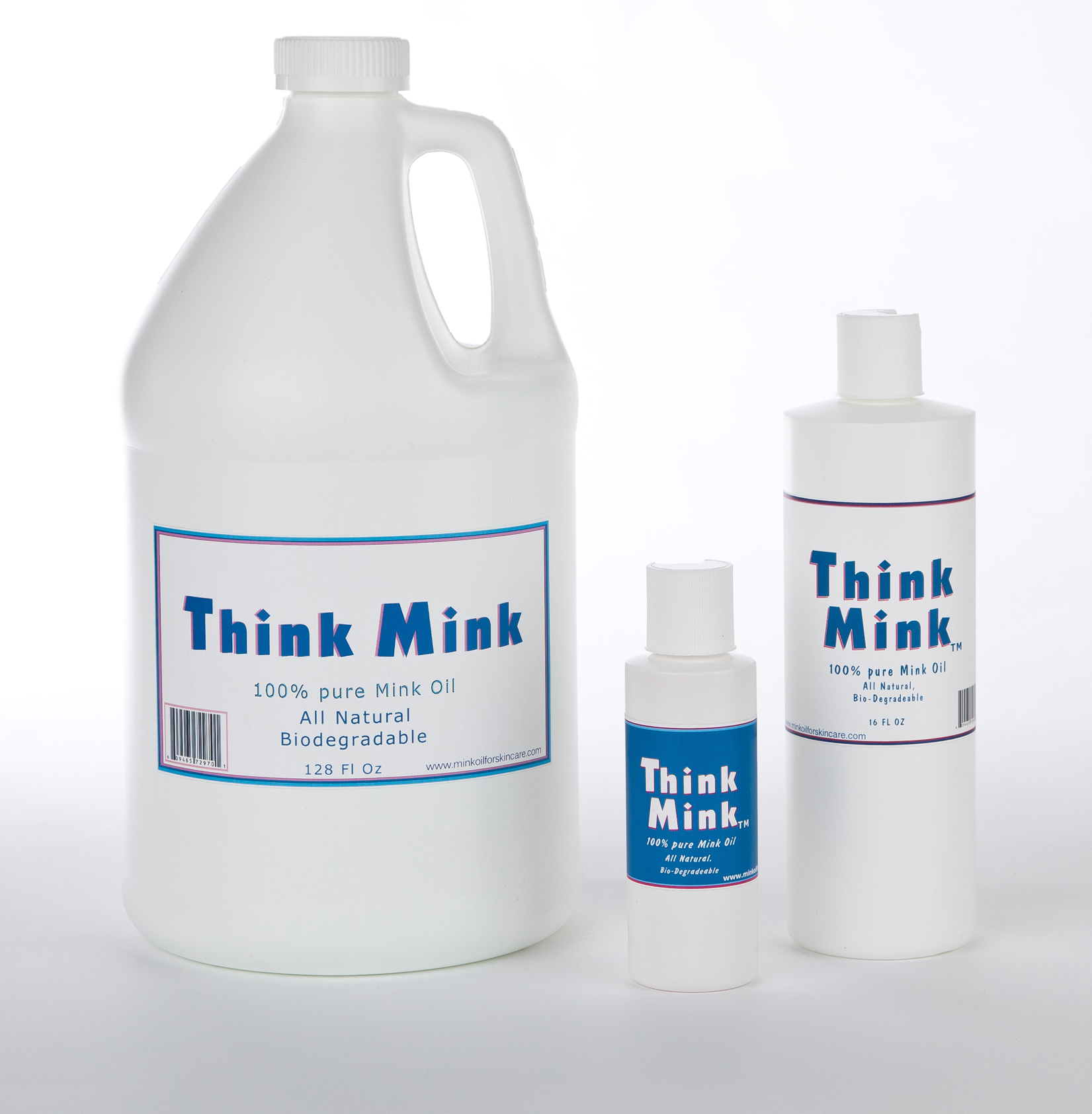 3 Sizes to choose from;

4 ounce Sampler, 16 ounce, and 128 ounce

100% Pure Mink Oil
Your satisfaction is our guarantee.


We are still Out of Stock.
Hope to be Up and Running by the middle of November.

Please update your browser for current information.

Mink oil by Think Mink 100% Pure oil of mink.
High quality without chemicals or added enhancements.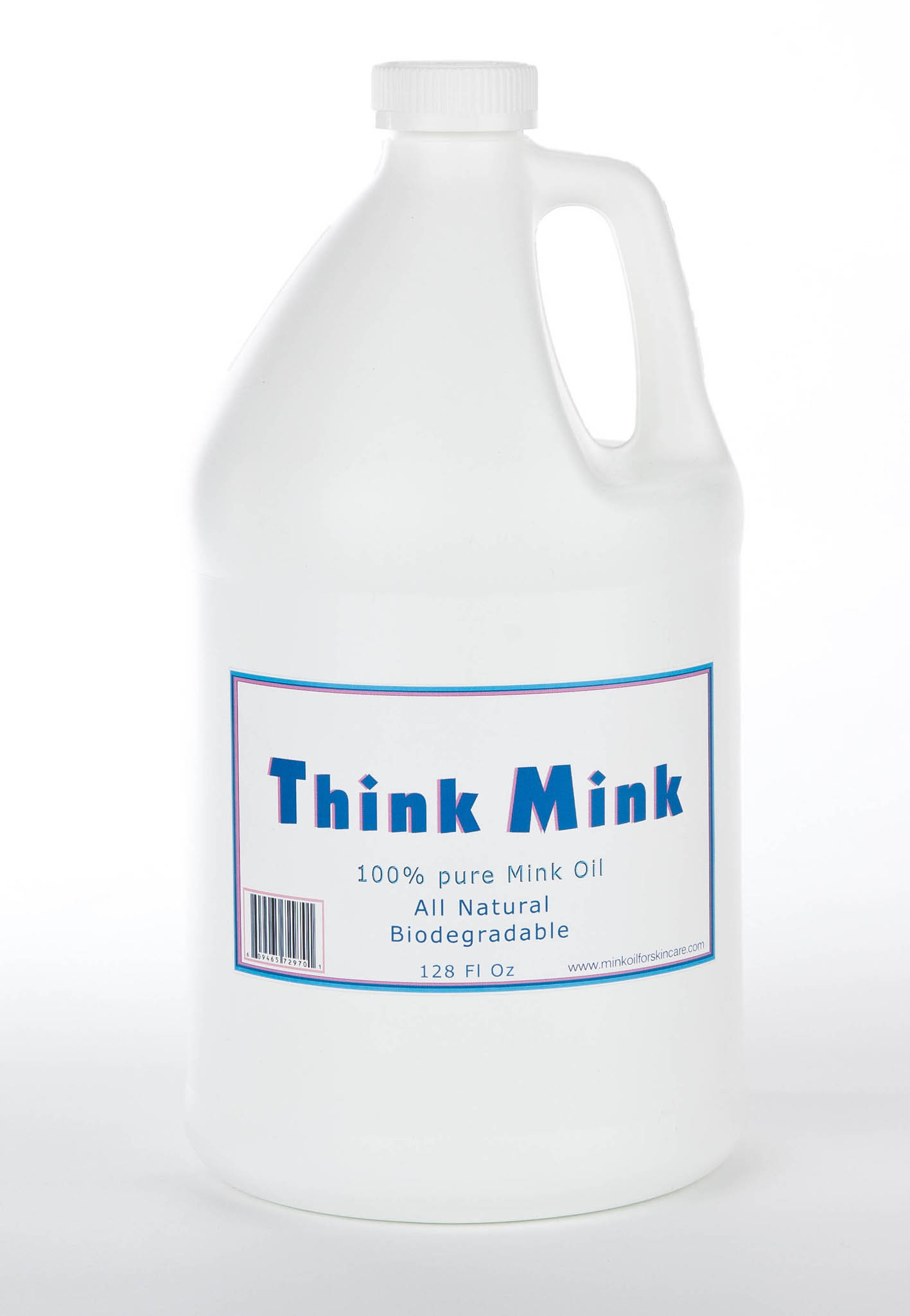 Mink Oil by the Gallon

Oil of mink, all natural without chemical enhancements.

Mink Oil by Think MINK for commercial applications; Available by the Gallon, 16 ounce, and 4 ounce.

Please give our mink oil some serious consideration. It may smooth out the rough spots along the way.

You will be pleased and impressed with nature at it's finest. Get back to the future with pure mink oil.